Venezuela has been in a state of socioeconomic and political turmoil since 2010. In humanitarian response, Secretary of Homeland Security, Alejandro N. Mayorkas, has designating Venezuela for Temporary Protected Status (TPS) for 18 months. Effective from March 9, 2021 through September 9, 2022.
This TPS for Venezuelans is in addition to Deferred Enforced Departure (DED). The Trump Administration implemented DED for some Venezuelans as an administrative stay of removal. Therefore, United States Citizenship and Immigration Services encourages applicants to apply for TPS, even if they are also covered by Deferred Enforced Departure.
The Secretary can designate and extend a country for TPS under the following temporary conditions in the country:
Ongoing armed conflict (such as civil war)
An environmental disaster (such as an earthquake or hurricane) or an epidemic
Other extraordinary and temporary conditions
According to the Migration Policy Institute, Venezuelan immigrants in the United States had risen 54 percent since 2015, when it stood at 256,000. By 2018, this population had grown to 394,000, making it the fifth-largest South American immigrant population in the United States.
Furthermore, according to the Department of Homeland Security, around 323,000 Venezuelans currently in the United States are eligible for Status.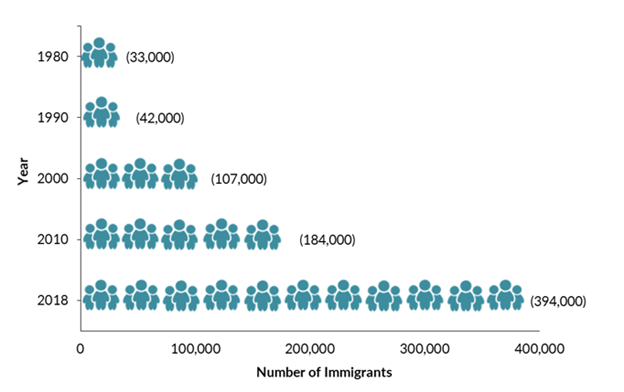 Eligible Venezuelans:
Nationals of Venezuela or individuals having no nationality who last habitually resided in Venezuela are eligible to apply. These individuals must have been present in the United States as of January 20, 2021.
Registration Period:
If you apply for the status, you must register during the 180-day registration period that runs from March 9, 2021, through September 5, 2021.
Other requirements:
The applicant must have continuous residence in the United States since March 8, 2021, and be a continuous physical presence in the U.S. since March 9, 2021. n addition, applicants may apply for Employment Authorization Documents (EAD's) and travel authorization.
We Can Help
Consult with immigration legal counsel before traveling abroad if you have specific issues or questions and to make sure you have the latest information. Migration Resource Center has the experience and know-how to resolve your immigration issues, whether you're an individual living in the United States, a business employing foreign nationals, or an individual looking to work and live in the United States. Clients turn to us for assistance with even their most complicated and sensitive immigration matters.
If you have immigration issues or questions, we can help! Please contact us at (646) 609-8805 or use our webform to schedule a free immigration consultation.
By Tom De Kesel, MRC Immigration Attorney – April 28, 2021