I am an international, and also a nontraditional, graduate student with mid-career experience prior to my undergrad. I graduated with a Bachelor's in Finance and Economics from Medgar Evers College in January 2018 and started studying at Baruch College MBA program from June in the same year. Before college, I had worked mostly in finance companies such as Citibank, Merrill Lynch, and Bloomberg in Japan so my plan after I got my degree was to go back to those finance companies because I was familiar with their corporate culture.
Despite my original plan, I found my passion in marketing as I go deeper with my studies. Switching my career to a new field, however, wasn't easy at all. I had to start from somewhere though. I kept sending my resume to any internship opportunities I saw in the job search websites, more than one can imagine.
On the side note, my interests since I moved to NYC include volunteering for the community as the city made it happen to pursue my educational goals. One day, I was looking for another volunteer opportunity for the Thanksgiving on VolunteerMatch‎ and that is when I found the Migration Resource Center (MRC) was recruiting a marketing intern.
I applied right away because I instantly loved it for where the ad states, "The efforts of the Intern will ultimately enable low-income immigrants to better access our services." I believed the position would not only help me gain the experience as a marketer but also prompt my will to give back to the community. I got then accepted to work as an intern at MRC and to this day, I can confirm that I was right about my instinct.
At MRC, I have been working to establish my knowledge on how the marketing methods contribute to the business while I practically witness the necessity of the MRC's effort to immigrants who come by the office every day. My supervisor assigned me to a project that I can work on my own which turned out to be real life struggle. Good struggle, though, as I embrace it as a growing pain through the learning curve.
Indeed, I do appreciate the MRC for this opportunity overall. People here have a strong motivation to help others and also very friendly which make my learning environment very comfortable. If you do not have enough experience in the field of your dreams, MRC would definitely open the door for you and prepare you to embark your new career.
The volunteer/internship position are open to those who seek opportunities as;
— Immigration Assistant
— Public Relations Manager
— Business Development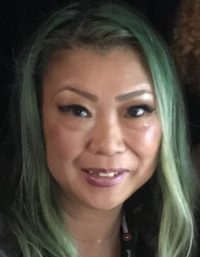 BY: Shokolatte  Tachikawa , 
MBA student at Baruch College, 
interned with Migration Resource Center from October, 2019 until January 2020. 
Thank you, Shokolatte, 
for your time and efforts! 


Migration Resource Center provides affordable immigration legal services.
Call us: 646-609-8805
Visit our Website: https://www.migrationusa.org/contact/
To see more articles like this, subscribe to our monthly newsletter, MRC News, and have each issue delivered to your mailbox.