by frederik stefani
October 8, 2018
Border Crossing Headaches to Increase
Canada's recreational cannabis industry is booming, rapidly. Many licensed producers have already begun growing and cultivating cannabis. On October 17, 2018, the Canadian Cannabis Act goes into effect. Consequently, it could create headaches for travelers involved in the cannabis industry from states where it is legal. It may also affect individual admissibility, entering the US from Canada. I stress that, even though some US states have legalized cannabis, it remains an illegal substance under US federal law. Compared with the previous administration, The current administration has done an about-face on previous cannabis positions. The Attorney General has instructed prosecutors to prosecute cannabis cases, even if citizens live in a state where cannabis is legal.
Section 212 of the US of the Immigration and Nationality Act of 1952 established US inadmissibility criteria. It prohibits admission of an individual considered to be a "drug abuser or addict". However, the ineligibility protocols have expanded in recent years. They now include a far wider range of associated activities.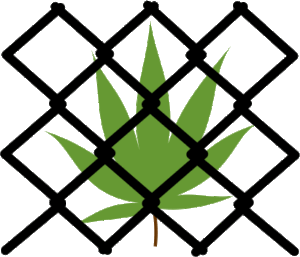 "Border Crossing in the Cannabis Age" by MRC is licensed under CC BY 2.0
Interacting with Customs and Border Patrol
Travelers from Canada must answer questions from Customs and Border Patrol (CBP) officials on entry.  And cannabis industry members of Canada or the U.S. must be truthful at the border. Likewise, people in ancillary businesses or industries, such as financial and professional services, equipment manufacturers, and technology providers must declare, in detail, their role in a truthful manner. This could result in removal proceedings or expedited deportation for the individual, along with a lifetime ban on entry to the US.
The burden is on the individual seeking admission into the United States to convince the CPB officer of their entry eligibility. CBP officers have broad powers over individuals seeking admission to the US, while Fourth Amendment protections are reduced at the port of entry. This means that a CBP officer can search individuals and their electronic devices…with no restriction on how long that search can take. They can ask the person to provide a password to explore on the device. Notably, travelers may invoke the Fifth Amendment protection against self-incrimination in such cases. However, this has not been specifically addressed by a court.
Prepare with a Temporary Waiver of Inadmissibility
Cannabis industry members who desire to travel to the United States should apply for a Temporary Waiver of Inadmissibility. As the process is quite complex, we recommend the assistance of US legal counsel practicing immigration law.  Recent CBP pronouncements don't appear to consider the legal cannabis industry, worldwide. Certainly, travelers from Canada, but also those from Europe, Israel and elsewhere face similar issues. Individuals who believe they may be subject to scrutiny by CBP should be aware:
of their limited constitutional rights
the ability to seek a temporary inadmissibility waiver
the risks of being truthfulness versus misleading the CBP.
The solution ultimately lies with the US Congress. Until then, be vigilant and be prepared.
Migration Resource Center provides affordable immigration legal services.
Call us: 646-609-8805 (NY) or 602-344-9255 (AZ)
Visit our Website: https://www.migrationusa.org/contact/
 To see more articles like this, subscribe to our monthly newsletter, MRC News, and have each issue delivered to your mailbox.