Customs and Border Patrol (CBP) is using Automated Passport Control to make it easier for US Citizens and Lawful Permanent Residents to re-enter the United States.
Automated Passport Control
CBP is implementing Automated Passport Control (APC) in many airports in the United States and some in Canada. The application is a free service and does not require membership or registration. You can use APC with confidence because it maintains the highest security level regarding personal data protection. This process reduces wait time for travelers, decreases congestion at passport control, and speeds up processing through Customs.
In this new process, travelers will not file paper customs declaration forms. Instead, passengers in some airports can proceed directly to APC kiosks in the passport control area. Travelers scan their passport, take a photo, and answer a short questionnaire to verify some biographical data. The person receives a receipt from the machine to give to the CBP officer for final inspection and admission into the United States.
Mobile Passport Control Apps
Another element that can help streamline the process is Mobile Passport Control (MPC). CBP has authorized MPC apps for US and Canadian citizens to use. Eligible travelers can download the application, Mobile Passport app, or the CLEAR Pass app from Google Play or Apple App stores. Using either app, travelers voluntarily submit their passports' biographic data and answer a question related to inspection and admission.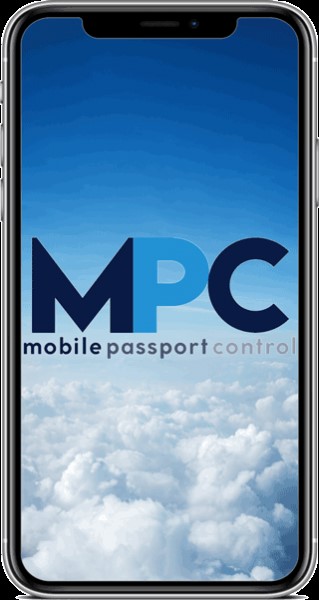 Mobile Passport Control does not require pre-approval and is free to download and use. Some other applications may ask the travelers to pay a fee for storage of the passport or profile. These for-a-fee apps may include premium options for functions that CBP doesn't require. CBP does not require travelers to use MPC apps, nor does it collect any money for MPC apps.
We Can Help
Consult with immigration legal counsel before traveling abroad if you have specific issues or questions and to make sure you have the latest information. Migration Resource Center has the experience and know-how to resolve your immigration issues, whether you're an individual living in the United States, a business employing foreign nationals, or an individual looking to work and live in the United States. Clients turn to us for assistance with even their most complicated and sensitive immigration matters.
If you have immigration issues or questions, we can help! Please contact us at (646) 609-8805 or use our webform to schedule a free immigration consultation.
---
Written by Frederik Stefani – January 18, 2021